About Team Werling
Craig Brewis, Karen and Paul Werling, Angie Williams,
Sandy Moser, Jordan Gallup, Mary Lavin and Brenda Chandler
Our Client-First Philosophy
There are many qualities and skills that go into being an excellent real estate professional - integrity, in-depth community and market knowledge, marketing savvy, effective negotiation skills and a high-quality professional network, all of which are hallmarks of how we work.
That said, in our experience as Northeast Florida real estate professional, we have also found that providing the very best service is essentially about putting our clients first. This means keeping ourselves accessible, being a good listener as well as a good communicator, and responding quickly to your needs.
This "client first" philosophy has always been our approach and it requires us to continually improve our skills and ways of doing business. In addition, we have found that the latest technologies are enabling us to do everything we have always done, only much more quickly and efficiently. They've also helped us to extend the range of services I provide to our clients.
So when you decide that you'd like to buy or sell a home in the Northeast Florida areas, please contact us. 904-556-9549 KarenWerling@TeamWerling.com www.FindNortheastFloridaHomes.com
Meet our Team
Karen and Paul Werling
Paul Werling, as a retired police office in Connecticut and a general contractor, he joined his wife, Karen, in the real estate profession 30 years ago. Karen began her career in mortgage lending which was a tremendous asset when joining Paul in their real estate business. They discovered, early in their real estate careers, that developing a strong team of professionals gave them the opportunity to take advantage of individuals' knowledge and experiences. Each of their team members brings to Team Werling unique skills and they are all working toward a common goal of providing their customers a successful experience. The Team can also guarantee that someone is always available 7 days a week! Karen & Paul are very active in their community through various organizations, their church and not profit fundraising events. They have 4 children and 15 grandchildren and lived and worked in the Fernandina Beach and surrounding area for 16 years.
Craig Brewis
Craig is a retired 20 year Retired Veteran of the United States Coast Guard. He grew up in Broward County and lived in Volusia County & Hillsborough/Pasco County areas of Florida's West Coast. He is married to his high school sweetheart. He and his wife have 2 children that attend West Virginia University in Morgantown, West Virginia. After living all over the country Craig has found Amelia Island and discovered his new home. He belongs to the USCG Chief Warrant Officers Association, Member of the American Legion Post #54. He is our expert on military relocation and can make any move an easy transition.
Sandy Moser
Sandy is a former business owner of Adventures in Kayaking in Bethany Beach, DE. She is an active outdoor enthusiast and has found her PARADISE here on Amelia Island. Sandy is a mother of 5 children and has 4 grandchildren. Sandy has performed mission work in Haiti, ran marathons, white water rafting in Alaska and skydiving in the Keys. Her husband is an elementary school teacher. Sandy shares her passion for Amelia Island with prospective customers who want to find THEIR paradise here as well.
Brenda Chandler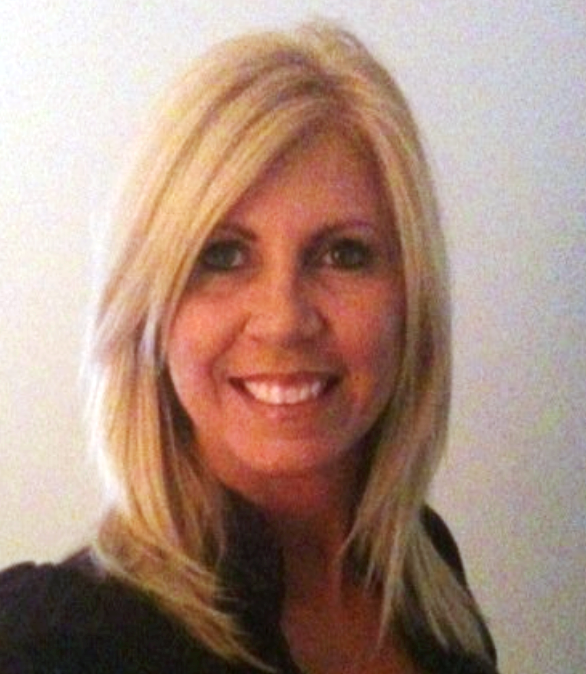 Brenda is a North Florida Native. After accepting an offer of early retirement from Medical Practice Management, Brenda wasted little time before launching career number two. Brenda believes it is important to build trust and mutual respect with others. She is proud of the area which she has grown up and enjoys introducing all it has to offer to others. Brenda is the mother of three children who have blessed her with beautiful grandchildren. When not spending time with family she enjoys the many nature preserves and parks Florida offers.
Jordan Gallup
Jordan - As a husband and father of two, I readily identify with the needs and concerns of families relocating. I graduated in 2006 from Olivet Nazarene University (Bourbonnais, IL) with a marketing major and a minor in communications. Throughout my professional career, I have made 3 cross-country corporate moves. Originally from Chicago, IL, I started my career in Network television and spent 8 years specializing in media sales, marketing and business development. I have always had a passion for real estate. While working in television, I continued to pursue my interest in commercial and residential real estate, owning and managing several personal investments. My passion for real estate has now become my full-time profession. I am licensed in both Florida and in Georgia. I am focused to assist you in your relocation goals, to help you and your family find the property that meets your needs to ensure a smooth transition to your new location.
Angie Williams
Angie was born and raised in Florida and has continued to choose to call it her home. Always having had a passion for real estate, she decided to pursue her career. She enjoys sharing her knowledge and passion for the area with her customers. She and her husband of 25 years have three children. They all enjoy all kinds of outdoor activities, but their favorite is being on the water whether fishing, boating, hanging at the beach, poolside or lakeside. She and her family have lived in Jacksonville and Cocoa Beach and decided to plant roots in Nassau county. "There is really no other place I could imagine calling home."
Mary Lavin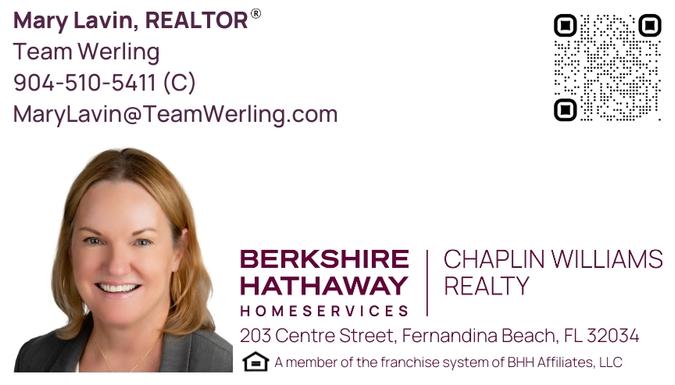 Mary is a former accountant, university accounting instructor, and boutique owner. She has lived in beautiful places such as Carmel, CA and Vero Beach, FL but is so happy to call Amelia Island home. Mary is a fitness enthusiast who loves to travel, but always loves to come home to Amelia Island. Her husband, Dano, is a research scientist who helps growers reduce the use of pesticides, and surfs, cooks, and plays harmonica in his spare time.